Shipping International Sea freight RO-RO. Export from the USA.
RO-RO ("Roll On/Roll Off") is the term in the International Sea Freight Shipping Industry used for international shipping of wheeled cargo, which is driven on and off the vessel. Currently we DO NOT support RO-RO shipping. If you concern of shipping freight RO-RO, then you should narrow your search to the sea freight carriers that support RO-RO shipping.
International RO-RO shipping service is an alternative to shipping motor vehicles that can fit into multimodal seafreight containers: cars, boats on trailers, smaller wheeled constriction machines etc. However, if you are shipping international oversized wheeled cargo, such heavy trucks, trailers, cranes, excavators, railway carriages etc, then using a RO-RO seafreight carrier is the only one solution for your international ocean freight shipment.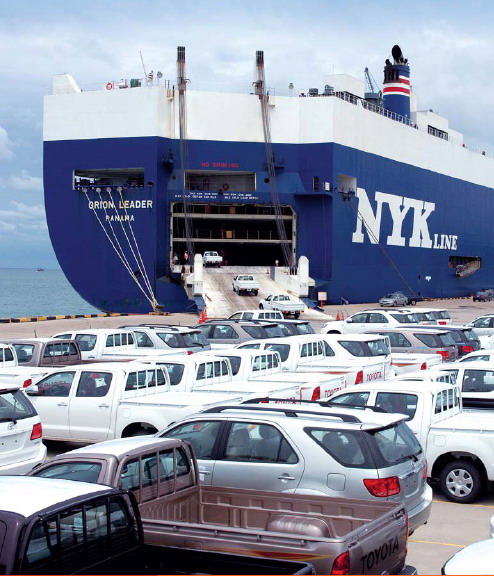 AMID Logistics specializes in shipping from the USA freight LCL. LCL freight means shipping from the U.S. partial cargo that does not fill entire 40 foot container. Find more about shipping freight LCL by following this link.